Do you remember getting sample sets of recipe cards in the mail? If you liked what you saw, the whole set could be yours for the low, low price of $19.95! Well, I actually saved some of those recipes. Of course, I'd never actually tried one, so when I was scrapping my recipe binder (
check out "Tales from the DIY Junkyard" post here
!), I decided it was TIME! The company that made them no longer exists, but the muffins I made will forever live on in my memory. And, you know what? They were really, really good! Light, fluffy, healthy, great for breakfast and snack, and don't make a ton (which I actually love!).
Easy, Healthy Banana Muffin Recipe
Makes 12 muffins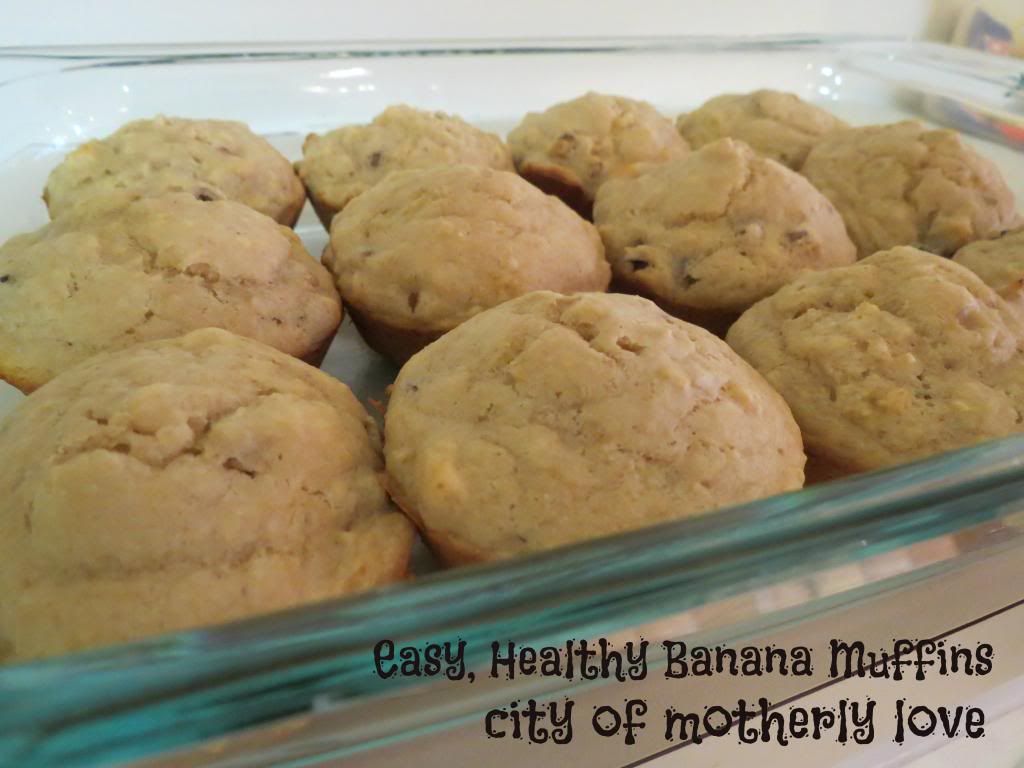 Ingredients
2 cups all-purpose flour (I actually did 1 cup of all-purpose flour and 1 cup of whole wheat flour)
1/4 cup sugar
1 tablespoon baking powder
1/2 teaspoon salt
1 cup milk (I used 1%)
1 egg, beaten
1/3 cup vegetable oil
3/4 cup mashed banana (you could also use blueberries or strawberries)
1/2 cup chopped walnuts (optional - but, I happened to have walnuts, so I added them). You could also swap in chocolate chips or dried fruit.
Instructions
Preheat oven to 400 degrees
Spray a 12 cup muffin pan with cooking spray
Sift flour, sugar, baking powder and salt into a medium bowl, make a well in the center.
Mix milk, egg, oil, banana and walnuts in a small bowl. Pour mixture into well.
Mix batter just until moistened. Don't overmix.
Spoon batter into muffin tin.
Bake about 13-15 minutes, or until toothpick inserted into center comes out clean.
Tips
If you don't have a sifter, you can use a colander, depending on the size of the holes.
To make a well in the center of your dry ingredients, use a large spoon to push the flour, sugar, etc. to the sides of the mixture, making a pit in the middle of the bowl. It doesn't need to be perfect!
I like to use an ice cream scooper to spoon my batter into the tins.
Eat the muffins within a few days, since fresh banana doesn't hold up well in baked goods for too long. These muffins are so tasty (delicious with butter for breakfast), this shouldn't be a problem.